22 April 2012
DVCA Variety Concert 2012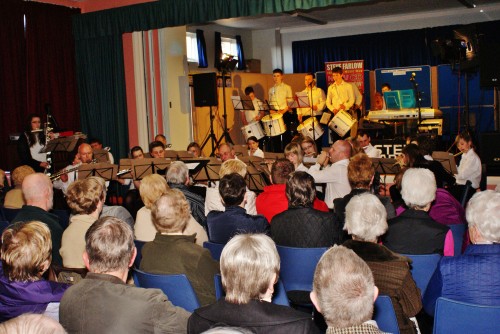 DVCA Variety Concert 2012
DOAGH VILLAGE COMMUNITY ASSOCIATION'S annual Variety Concert took place on Thursday evening, 19 April, in Doagh Primary School.
The audience were treated to a superb show, featuring the popular country singers Steve Farlow and Mandy McCullough, a full programme by the Castlegore Flute Band, accordianists Kenny Mitchell & Amanda Robinson and a guest appearance by talented and popular Doagh crooner, David Clarke.
Compere for the evening was the hilarious Tom Andrew.
DVCA Chairman, Leith Burgess, acknowledged the practical help and support given by Doagh Primary School, Newtownabbey Borough Council, the North Eastern Education and Library Board youth Service and the Torrens Hall Committee. He also thanked all of those who helped to organise the evening, the various performers and the members of the community who came along to support the venture.