17 March 2013
Christmas Dinner and Social 2012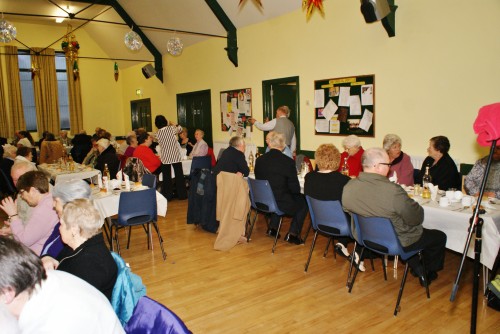 DVCA held its annual Senior Citizen's Christmas Dinner and Social on Saturday 8 December 2012.
This year there was a huge turnout with the Torrens Hall filled to capacity not to mention the DVCA "Catering Staff", who were kept really busy providing more than 80, 4 Course Turkey Dinners!
Music and Dancing was provided by the immensely popular "Country Fiddlers". The evening was rounded off with the annual Christmas Draw and the distribution of Santa's Christmas parcel to each family.
A round-up of photographs can be viewed in the Christmas Dinner and Social 2012 Gallery.