21 August 2012
Doagh Village Diamond Jubilee Celebration Family Fun Day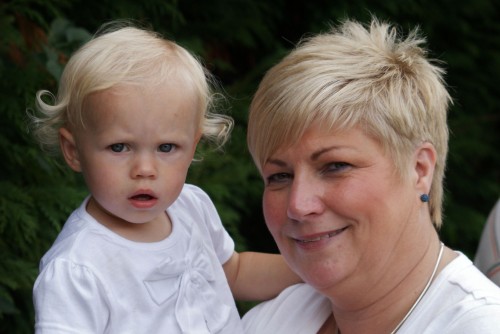 A Family Fun Day was held in Doagh Village on Saturday 18 August to celebrate the Queen's Diamond Jubilee.
The event was held in Doagh Primary School Playing Field and was attended by a large gathering of more than 200 people of all ages from Doagh and its neighbouring communities.
The fantastic weather ensured that all who attended enjoyed the party atmosphere and were able to join in the wide range of activities available as well as having a BBQ lunch together.
Activities included :- A Fancy Dress Parade for the children, a Dog Show, Bouncy Castles, a Ball Pool for the toddlers, Face Painting, Laser Clay Pigeon Shooting, Archery and a Tombola with a huge collection of prizes donated by local people , shops and businesses.
The Mayor, Cllr Victor Robinson and Lady Mayoress, Vicky Robinson joined in the fun and lent a hand to make sure everyone enjoyed themselves to the full.
In his address the Mayor expressed his pleasure in seeing so many of the community supporting the event. He pointed out that the event had been organised by the One Doagh Masterplan Implementation Team, which was a body made up of representatives from all of the voluntary groups in the village as well as local businesses, churches, the local Primary school and the 5 local elected representatives.
Every group played its part in sharing the necessary workload to make sure the day was well organised, well resourced and well staffed. The Torrens Hall opened its doors to provide the facilities and equipment necessary for the community's convenience.
This has been the first such major event which has been jointly organised by the entire community.
Funding was made available through Newtownabbey Borough Council and the officers of the Community Development Team gave much appreciated support and guidance throughout the process.
Feedback from those who attended was extremely positive. Hopefully many future such events and initiatives will take place and the Doagh community will give its support to the many local people who regularly give their time and their talents to help make the Village of Doagh an attractive, friendly, vibrant, safe and interesting community in which to live and play.