30 October 2011
Children's Hallowe'en Party, 28 October 2011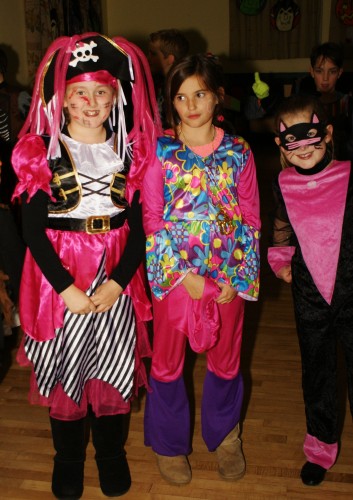 Doagh Village Community Association and Burnside Community Group organised their joint Hallowe'en Party on Friday, 28 September in the Torrens Memorial Hall.
Ninety youngsters, dressed up in their "finest" Hallowe'en costumes and enjoyed an evening of games, magic, dancing and food !!!
As usual members of both community groups joined together to organise the event and to provide a fun-packed programme for young people from toddlers to teenagers from both communities, as well as from the surrounding area.
This is the third year that the collaborative event has taken place and has now become a regular fixture.
In the present climate of "Village Masterplans" both communities are heavily engaged in the drawing up or implementation of their Masterplans. It has been recognised that young people are very much an integral part of the process and it is hoped that they will play an ever increasing part in the rolling out of the finished plans. All attemots will be made to consult with them over the coming months to ensure that they have a real voice in the development of resources and facilities which will hopefully enhance the quality of life and opportunities for them in the forthcoming years.
A full photographic record of the event can be found in the Hallowe'en Party 2011 Gallery.